Carl Baehr, CEP, CSA*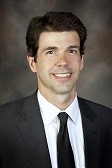 Putting Clients First Since 1991
Investment management: customized portfolio

Retirement planning: IRAs and 401(k)s

Estate planning: probate and T19 planning
Carl has grown his business by putting his clients first.  His active listening skills help uncover his clients' true objectives, risk tolerance and goals.  Carl, being an independent financial representative, can utilize the most appropriate investments for each clients' circumstances.  Putting clients' concerns ahead of his own has earned Carl a reputation for being trustworthy amongst his clients.  
One of the benefits of working with us is our ability to provide clear, easily understood explanations of financial products and services. The personalized program that we can provide is a roadmap to working toward a more secure financial future.  We're looking forward to using our expertise to help you pursue your financial goals.
Securities offered through Packerland Brokerage Services, Inc., an unaffiliated entity, Member FINRA & SIPC
*Certified Senior Advisors (CSA) have supplemented their individual professional licenses, credentials and education with knowledge about aging and working with seniors. Know what those licenses, credentials and education signify. The CSA designation alone does not imply expertise in financial, health or social matters. Details: www.csa.us
Find out why catalytic converters are targeted by thieves and how comprehensive auto insurance can help provide some financial protection.

Do you know how cash balance retirement plans can help small business owners reduce taxable income and catch up on their savings? Find out.

This article addresses specific risks and tax implications when acquiring company stock inside or outside of a workplace retirement plan.

See how measures economists and Fed policymakers use to monitor inflation fuel the debate over how long 2021's price increases will last.